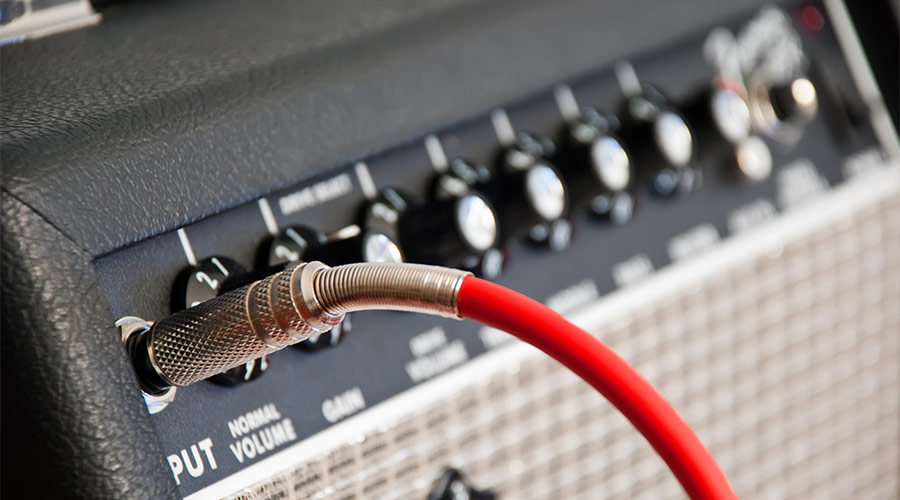 So, you have finally done it. You have saved up for months, and you have read all the online articles and reviews. You have gone over all the various models and specs with a fine-tooth comb, and you have made your mind up.
Now you have it, your first Les Paul. Just look at it, what a machine! So, you get it home and plug it in, but wait…that is not the sound you were expecting. It turns out your 10-watt practice amp isn't quite cutting the mustard.
Nobody wants to spend a fortune on their dream guitar only for it to sound like a cat with its tail stuck in the mains. Now, we know that tone is in the fingers but by God, a good amp will get you halfway there. So, you need a half-decent amp.
Well, do not fret (pun intended) because we are here to help. I know that we all have different needs for an amp. Some people aren't happy unless they are breaking their neighbors' windows with the sheer volume, whilst others have more modest requirements and budgets.
With this in mind, the article will be divided into 4 sections:
Under $500
$500 – $1,000
$1,000 – $2,000
$2,000 or more
So here we go, the best amplifiers for the Les Paul.
---
Under $500
You want the classic sounds, but you don't have the rockstar budget or the rockstar mansion. That's okay, who does? But there is more than one way to skin a cat. Enter the Orange Crush 35RT.
Coming in at $299, there is a lot to like about this little combo. Firstly, it is absolutely jam-packed with features:
Built-in chromatic tuner
Reverb
2 foot-switchable channels
Fully buffered effect loop
4 stage preamp
Headphone output with speaker simulation
What is great about this amplifier is the way it is able to deliver the unmistakable Orange crunch, but in a way that won't have you evicted or declared bankrupt.
It is a solid-state amplifier, so no tubes but honestly do not let this put you off, it will give you that signature sound that its bigger brothers have but without the inconvenience.
It sounds just as good at low volumes as it does loud, something that cannot be said about a tube amplifier.
I get it, we all love the sound of 100 watts of valve goodness but it's not the 70's anymore and for most of us, it just is not practical.
This is the solution.
Les Paul + Orange = Paul Kossoff, Jimmy Page, Peter Green
Pros
Excellent value
Signature Orange sound
Built-in tuner and reverb
Headphone and aux out make it a perfect practice tool
Cons
Solid-state: for some it must be a tube
Footswitch not included
Signature sound: this amp does the Orange sound very well, but for some guitarists, they want an amp with more options
Not suitable for larger gigs
Classic Orange sound with the looks to match, at this price it is hard to fault.
Of course, we are all Les Paul lovers here, but that doesn't mean we are all stuck in the past.
Les, was himself a visionary and was always looking for ways to use technology to assist him in making music. Indeed, he is widely credited as being among the first to use overdubbing, delay effects and phasing in recordings.
So, rest assured if you want to plug in your LP to a digital modeling amp, then Les would most definitely approve.
With this in mind let's have a gander at the Boss Katana MkII. If it is versatility that you crave, then this is the amp for you.
So, what makes it so special?
In terms of features, it is pretty much untouchable at this price point.
5 distinct voicings
60 Boss effects
USB and headphone out
Foot-Switchable
This amp can be customized to imitate an endless array of sounds, it can employ up to 5 effects at any one time and on top of that it has a Variation button which gives you 2 versions of each amp, effectively doubling the tonal options.
It is difficult to find anything negative to say about it for this kind of coin.
If you are a beginner it is fantastic for home use; you need never be fed up with a limited tone palette because you have it all at your feet. You can rock out whenever you choose to and when you want silent practice it is there too.
If you are someone with a bit more experience, you have a powerful tool that is more than capable of keeping up with a drummer.
Pros
Fantastic value
Extremely easy to use
Versatility
The number of effects available
Cons
50 watts may not be enough for the gigging guitarist
Again, for some a Les Paul needs tubes
The bottom line is: With the Boss the sounds are of the highest quality; it is very simple to use, and it doesn't cost the Earth.
---
$500 – $1,000
When the original Orange Tiny terror hit the shelves back in 2006 it was nothing short of revolutionary, this little metal box single-handedly started a whole new category of amplifier-the lunchbox amp.
The idea was simple, yet devastatingly effective. A portable amplifier, offering the highest quality sounds but distilled down to become the very essence of simplicity.
One volume, one tone, one gain and apart from power scaling from 15 to 7 watts that was it!
Despite the success of the TT, it did have its critics.
No effects loop, lack of usable cleans, not as versatile as some of its competitors.
In 2016 Orange decided to create a new Terror, one that would address the shortcomings of the original and claim back its rightful place as the king of the lunchbox.
Ladies and gentlemen: The Rocker 15 Terror.
This monster of an amp takes the DNA of the Tiny Terror and adds the extras that modern players require.
As the name suggest this a 15 watt, all-tube amplifier. But and this is the clever part, it has 4 different power options. Like its predecessor it can go from 15-7 watts, but it now has a sneaky little switch labelled "Headroom Bedroom". When in headroom the amp is full power, it is switchable from 15-7 using the main control on the front panel, when it is in bedroom mode the power is reduced to 1 watt and half a watt respectively.
This gives you complete control over your volume, you can still have the power tubes cooking but at bedroom volume. Essentially you can have stage worthy tones at home, no ear plugs necessary.
It doesn't end here though. One of the most common criticisms of the Tiny Terror was the lack of effects loop, timing-based effects are notoriously problematic going into the front end of a distorted amplifier. Well, this has been rectified with a fully valve buffered effects loop, so no more weird sounding reverb or delay.
To address another of the TT's perceived shortcomings they have added a clean channel, this gives the user the flexibility that the original lacked. Foot-switchable, of course.
When you put it all together what have you got?
Pretty much the ultimate, plug in and play all-valve rock machine.
The inimitable warm, lush Orange sound but in a portable, affordable, damn-near indestructible little box. Hell, it even includes a little carry case that you can bring it to gigs in.
Do yourself a favor and check it out.
Pros
All tube (3x12AX7, 1x12AT7, 3xEL840)
Value for money
Volume can be adjusted for most settings
Ease of use
Portability
Head and combo available
Cons
If you don't like the Orange sound, it won't be for you
Difficult to get cleans at higher volumes
Not suitable for bigger gigs
Foot switch is not included
What can you say about the Blues Junior? First released in 1995 this little 15-watt combo has been in production ever since. One of the biggest selling tube amplifiers in history, it has more than earned modern-classic status.
This is the latest iteration of the illustrious line, and it seems that Fender has managed to do what many brands have struggled to do and improve upon a classic. Powered by 2xEL84 and 3x12AX7 it sports a 12" Celestion A-Type speaker and now has an additional, foot-switchable, "Fat" switch that gives an additional mid boost when it is required.
If you are more interested in the blues side of things when it comes to the Les Paul, then this is what you want to be looking at. The clue is in the title. That is not to say it is incapable of mixing it up, but this amp lives most comfortably in the blues/classic rock territory.
What do you get for your money? World-class cleans. Obviously, but the Junior offers an array of excellent sounds from the pristine to lowdown and dirty at gig volumes with beautiful spring reverb and all this for under a grand.
If you feel the need to push things a little further, the good news is the Blues Junior is an excellent pedal platform, so you can easily stick your favorite dirt pedal in front of it and it'll turn it into a snarling monster.
All in all, a great amplifier, if it is simplicity and great tone that you crave then this is well worth your consideration.
Pros
Excellent value for money
Fantastic tones, clean and dirty
Great portability
Cons
May not be loud enough for bigger gigs
May not be enough distortion for the modern player
---
$1,000 – $2,000
Did you really think there wasn't going to be a Marshall? Don't be ridiculous.
Marshall and Les Paul, they go together like peas and carrots.
The Silver Jubilee Mini is a scaled-down version of the now mythical 2555 Marshall Silver Jubilee.
Released in 1987 to celebrate 25 years of Marshall amplification, this was a special hot-rodded edition of the legendary JCM800. It was available for one year only and has since gone on to become associated with players such as Slash, Joe Bonamassa, and John Frusciante.
This amp has some serious pedigree, but unfortunately, it has a price tag to match, if you are lucky enough to find one in good condition, you're looking at a price tag in the several thousands.
Eventually, the guys at Marshall cottoned on to the fact that this limited-edition amp had become so desirable and set about creating a reissue. First came the 2555X, this was a faithful recreation of the full-fat 100-watt behemoth that had Slash's top-hat wobbling back in the day. Thing is, as we know we can't all turn it up 11 in a stadium full of adoring fans, for the rest of us we need something a bit more manageable.
Marshall did not disappoint.
The 2525H (or 2525C if the combo is more your thing) is made in the same factory in the UK as the original 2555. It comes in the same, eye-catching silver tolex with the same mirrored panel, and to my ears, it sounds damn well as close to the original as it's possible to get. In addition to the classic styling, it is powered by the same EL34/ECC83 tubes as its big brother.
It has 2 channels, so as well as the genre-defining distortion that you expect you also get some fantastic cleans. On top of this, the Jubilee has another trick up its sleeve, it has a pull switch that activates the Rhythm Clip function which gives the amp yet another tonal option.
Power scaling means you can have 20 watts or 5 watts depending on the situation, this amplifier is no wallflower so at full power expect a lot of volume but that does not mean it is lacking in 5-watt mode. Expect the same sounds but in a more bedroom-friendly manner.
In terms of sound, this is classic Marshall, from Frusciante to Angus Young to Slash and everything in between. This does not mean to say the mini is a one-trick pony though, with the available options the array of tones is vast.
Remember: Peas & Carrots.
Pros
Fantastic, authentic Marshall tones
Very versatile
More portable than the full-fat version
Excellent build quality
Free footswitch
Cons
Cost. It's not a cheap amp, unfortunately, made in Britain carries a premium
Even at 5 watts, it may be a bit loud for some home players
The shared EQ can take a bit of getting used to
Ok, I am going to be honest, I'm a traditionalist. You might have guessed as much but when something like this comes along, even a dinosaur like me has to take notice.
Fed up lugging your old 4×12 in and out of the van and into some pub, or have you had enough of your trusty old head letting you down? If I was to tell you that you could have all your favorite amps ready to use in something that will fit on your pedal board, what would you say?
"Hell yeah!" or "Too good to be true".
Well, it is time to face reality digital modeling is here to stay and the Quad Cortex is the daddy. This little unit is an absolute game changer, straight out of the box it comes with 30-amp settings pre-stored, but this is just the beginning, the unit offers the user the ability to create his/her own presets. With all various combinations available there are over 2500 slots to play with.
So, what on earth can one guitar player do with all these sounds at their fingertips? Honestly? I do not know, but I can guarantee you will have great fun finding out.
The pick of the many functions on offer is called Neural Capture. This allows you to profile your own amplifiers, pedals or even your entire rig. The sound is of such a high quality that you can leave all the heavy gear at home.
With the app you can upload your settings which means you can send them to others or use them yourself without having to plug the unit into a computer. There is already a large community of users sharing settings, so things need never get stale. What's more, the unit will be continuously updated to ensure that it remains current.
The bottom line is the sound is so good that blindfolded even the most distinguished of ear will not know the difference between this and the real thing.
So, the answer to the question: "What is the best amp for the Les Paul? Simple, it's all of them.
Pros
Great user interface
Unbelievably powerful
Neural Capture is a fantastic function
Cons
This is a complex piece of kit; you will have to spend some time with it to get the most out of the unit
For some, the modeler will never replace the feel, touch, and sound of the analog amp
With so many options the user may end up spending more time flicking than playing
---
$2,000 or More
Correct, 2 Marshalls.
What's better than a Les Paul and a Marshall?
A Les Paul and a bigger Marshall.
Trust me people this is the sound that you are thinking of when you think of rock.
Guns N Roses, The Cult, Metallica, Rage Against the Machine, AC/DC, Zakk Wylde, Smashing Pumpkins, Slayer, Green Day.
This is the amplifier that provided the canvas for the best guitar music of the last 40 years.
So how do you describe the JCM800? In a word: Loud. Powered by 3 ECC83 and 4 EL34 tubes this thing can make your ears bleed at 20 paces. So please bear that in mind, but when you are allowed to push it the noise that comes out of the speakers is pure, unadulterated rock bliss.
Contrary to popular opinion this is not a high-gain amp, the illusion of high gain comes from the sheer volume that it emits. That is not to say that it is incapable of high gain, when the guys from Metallica put a Tube Screamer in front of it, modern metal as we know it was invented.
That is the beauty of the 800, you can get into the ball-park of a plexi if you desire but if it's balls to the wall, I'm gonna rip your head off distortion you so desire then with just a little green box you have that too.
Barring the addition of an effects loop the modern reissue remains faithful to the original. That means you get a single channel, a 3-band EQ, a gain, a couple of volumes and a presence.
If it's bells and whistles you're after, then this ain't it. But when you plug your Les Paul into that famous gold front panel, then you will know what it is all about.
Marshall JCM800, speaks for itself.
Pros
It has THE sound
Built like a tank
Iconic looks
Now with added effects loop
Cons
It needs to be pushed to get the best out of it, so not ideal for home use or smaller gigs
It is not a cheap piece of kit
Weighs a ton
Ok hands up who watched the Beatles "Get Back" documentary?
Well for those of you that did you may have noticed amongst all the gear porn on show a shiny new Silverface Fender amp. A Fender '68 Twin Reverb.
Luckily for us, Fender has a re-issue line of these classic 1968 amplifiers. These include the '68 Custom Vibro Champ Reverb, the '68 Custom Twin Reverb and the '68 Custom Pro Reverb.
For those of you who are after something timeless, that is a little bit more manageable than an 85-watt Twin or 100-watts of JCM800 then the '68 Custom Pro Reverb might be the amp for you.
This is a 40-watt, all tube single channel combo. The electronics inside are a mix of PCB and hand wiring. You get 1×12" Celestion Neo Creamback speaker, valve-driven tremolo and reverb.
Fender has a reputation for producing the best clean tones in the business, and the Custom Pro is no exception. But with this little beauty being 40-watts, it is possible to coax out some distortion without blowing your head off.
Furthermore, you get the famous Fender reverb and tremolo to boot!
Another great thing about it is the ability to use it as a pedal platform. As a single-channel, non-master volume amp the clean headroom goes on for miles, so it is a blank canvas for your favorite overdrive pedal or fuzz box.
So, if a '68 Silverface Fender is good enough for George Harrison and "Lucy" then it is good enough to grace any stage.
Oh, and if you didn't watch "Get Back", get it watched.
Pros
The best clean sounds in the business
Ideal volume for gigging
Can be driven into distortion at lower volumes than the Twin
Cons
No master volume knob means it will need to be pushed for break-up
Does not offer a power scaling like other amps on this list
Final Thoughts on The Best Les Paul Amps
These are just a few of the amps out there that are a great fit for a Les Paul. Whether it is the ultimate flexibility you are after or a no-nonsense plug-in-and-play type amp, I hope this article has given you something to think about.
The important thing is to have fun, if that is with a 100-watt JCM800 or a Boss Katana, if it makes you happy then that is all that matters.
Frequently Asked Questions
What amp should I use with a Les Paul?
Use what works for YOU, what is in your budget, and what you enjoy. When it comes to making music, rules are meant to be broken so experiment. The "classic" Les Paul sound has traditionally been the marriage of the British sounding amplifier and the Humbucking Gibson, and this article has reflected that but that doesn't mean these things are set in stone. The world needs a new guitar hero, so think outside the box.
Do any pro guitarists use solid state amps?
Absolutely! James Hetfield, Adam Jones, Billy Gibbons, Dimebag Darrel, Johnny Marr, Dave Mustaine, Kirk Hammet, BB King, David Gilmour, Jeff Beck.
The list is endless, if it makes a sound then it's guaranteed a guitar player has experimented with it. Try everything, the quest for tone is never-ending.
Share this post with your friends using these one-click sharing options:

👉 Click here to share on Facebook.
👉 Click here to share on Twitter.
👉 Click here to share on LinkedIn.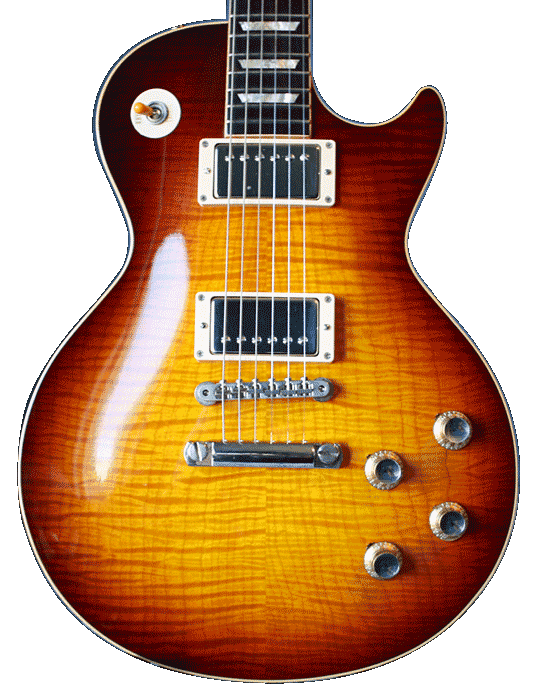 Subscribe to Gear Talk!
Get the latest reviews, tips and guides in your inbox.
By subscribing, you agree to get emails from GearTalk. We respect your privacy and you can usubscribe any time.