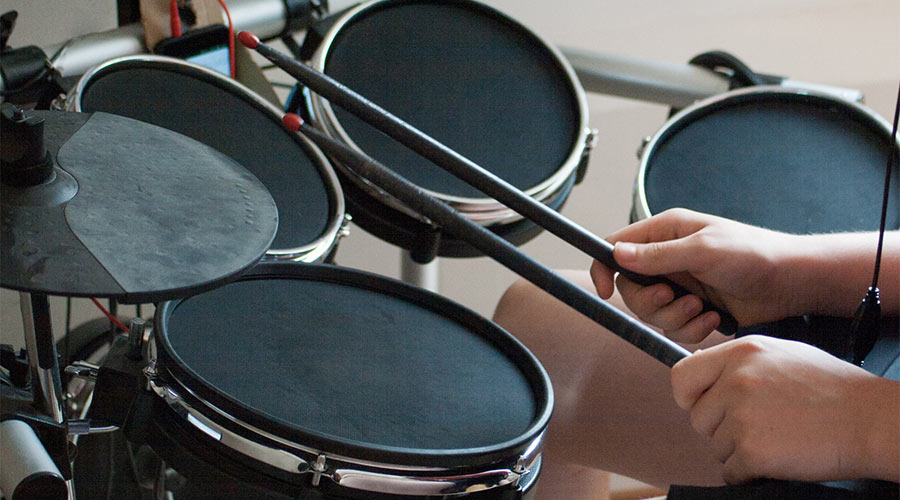 Good-sounding electronic drums were always an option for people with high budgets a decade ago, and any cheap electronic kit didn't sound much better than computerized drums played from a keyboard.
We've seen things get better, but you'll find very quickly that not every inexpensive e-kit has the goods, though. Here's a list of seven reliable ones that we've picked out that any beginner drummer can trust.
The Roland TD-07KV is, in our opinion, the best electronic kit that you can possibly get for less than $1,000. It's one of Roland's entry-level e-kits, but it has the best playability out of all the brand's beginner options.
The biggest standout is the KD-10 kick pad. We aren't the biggest fans of this pad when it comes with the brand's higher-end kits, but it fits in perfectly here, feeling far superior to any other kick pads from kits costing less than $1,000.
The cymbal pads also have trigger zones on the bells, which you won't find on too many other options in this segment.
Those trigger zones allow you to play bell sounds, making the cymbals feel more like real cymbals than you'd expect. They're also weight-optimized. We found that to make them sway a lot more naturally than stiff rubber cymbals from other sets.
The drum pads are Roland's classic mesh pads. We really appreciated how responsive they were to different types of playing. Even though the sound quality isn't as good as what you get from high-end electronic kits, the sounds are as musically responsive as you'd possibly need, depending on how hard you hit the pads.
We're big fans of the TD-07 drum module. It's about as simplistic as every other drum module that comes with a sub-$1,000 kit, but it's seriously reliable and workable.
You get 25 preset sounds that come from Roland's long list of factory sets. You can also stream songs through the module via Bluetooth. This is another feature that we would say is essential for drummers that want to play along to their own songs with their e-kit.
The TD-07KV kit falls just under the $1,000 mark, making it one of the priciest kits we'll recommend. It is a Roland kit, after all.
Pros
Roland's mesh pads feel fantastic
Factory sounds are top-quality
Bluetooth functions on the drum module
Great kick pad for a kit in this price range
Cons
---
If you want to spend as little as possible but still get something that inspires you to play drums, you can't beat the Alesis Nitro Mesh kit. We agree that this is the ultimate beginner drummer drum set, as it offers everything you need packaged with a seriously attractive price tag.
Before getting into the good parts, you should know the bad. This kit really doesn't have the greatest sound quality. However, it's only drummers who have been playing for a few years that will notice that straight away.
Drummers only notice the sound limitations when they try playing varying dynamics. We thought the sensitivity of the pads was the downfall. Beginner drummers won't be able to feel that at first, though.
So, it's the perfect beginner kit. It even comes with a kick pedal, which we think is much better than most drummers expect it to be.
The drum module has 40 factory kits, which sound impressive at first, but we only ended up liking about 20 of them. We also think the electronic sounds are far better than the acoustic ones, and we can see experienced drummers getting a bit of mileage from those.
Just don't underestimate how small this kit is. We found it to be one of the lowest-sitting kits we've played, so taller drummers may have an issue.
You'll find plenty of drummers that use the Nitro Mesh set as a MIDI controller. That's when you connect it to a computer and play higher-quality sounds through some software. That would be a great way of getting more mileage out of this set once you start noticing the bad sound quality.
Pros
Affordable kit with decent playability
It's compact
Comes with a decent kick drum pedal
Cons
Pad sensitivity isn't great
---
Here's another one of Roland's beginner drum kits. The TD-02KV is one of the brand's newer options, so it has updated module software compared to the other Roland kits we've suggested.
At first glance, you'll notice this kit looks a bit different compared to the others. It has a unique touch of white on the tom and cymbal pads, which we think makes it look quite intriguing.
It's another simplistic electronic kit that offers the basics of what you need, but we found it to have seriously good performance quality.
The sounds you get from the module are just as good as the ones from the TD-07 kit, and the pads are just as musical and responsive. So, why choose that kit over this one?
Well, the tom and cymbal pads are inferior. You get rubber tom pads on this kit, which don't feel anywhere near as good as mesh pads feel when drumming.
This kit also has a kick trigger pedal instead of a kick pad. That means that you don't use a regular bass drum pedal to play. It stops you from needing to buy one of those separately, but we wouldn't say that kick trigger pedals give you the same authentic responsiveness that bass drum pedals give.
We're sticking to the opinion that it's a top-tier beginner drum set, though. It's one of Roland's most affordable picks, so it's a good way of getting that sought-after Roland quality without spending all that much.
Pros
Most affordable Roland drum kit
It's compact
A great pick for beginner drummers
Cons
---
This Yamaha DTX6K-X kit is in close competition with Roland's TD-07KV. They cost the same, so we highly recommend checking this kit out as well.
It's the sound editing capabilities of this set that have placed it on the map for us. We feel that they're far better than anything that Roland or Alesis has in this price segment.
We really appreciate how Yamaha offers the same drum module for several of their electronic drum kits. You'll find this same DTX-PRO module being included with kits costing more than $2000, and this is the cheapest kit to come with it.
The Kit Modifiers section is what really piqued our interest at first. These knobs allow you to change certain sound qualities, and you can pretty much edit the factory sounds how you want to with them.
We personally preferred the stock sounds here over Roland sounds, especially when using the editing tools.
Another defining feature is the silicone snare pad. Silicone is Yamaha's material of choice as opposed to mesh. We've found it to feel slightly harder, but it offers responsiveness that is just as good as what mesh pads give you.
We're just not fans of the tom pads. That's where we can see some drummers choosing to stick with the Roland TD-07KV kit over this one.
Pros
Seriously good sound quality
Elaborate sound editing tools
Great ride cymbal pad
Cons
---
The Alesis Surge is a good kit to consider if you want something a bit better than the cheaper Nitro Mesh. While we'd say the Nitro Mesh is a good kit for kids, this would be a better pick for adults that are happy to get an Alesis set.
It suffers the same drawbacks as the Nitro kit. That being the poor sound quality. However, we've found that this kit feels physically far better to play.
The drum pads are all spaced out a lot better, giving you a more comfortable playing experience. The mesh pads are also a bit more realistic in their feel.
The overall look of this kit is something we ended up loving. Surprisingly, we think it easily competes with the better Roland and Yamaha kits on this list when it comes to visuals.
We also love the kick drum pedal that it comes with. We can't pinpoint how Alesis has done it, but they've managed to keep the costs down when including this fantastic kick pedal.
Overall, we wouldn't say this kit is the most compelling option when comparing it to the Roland and Yamaha equivalents. However, we don't think anyone who buys it will be disappointed. It arguably gives you more value for the money, especially if you hook it up to a computer for better sounds.
Pros
I love it as a MIDI controller option
Pads are spaced out nicely
Most drummers love how it feels to play
Cons
Module sounds aren't amazing
---
Here's Yamaha's most affordable full electronic drum kit option, and we dig how well the DTX402K works for kids.
Drum modules often come with complicated interfaces that take a bit of time to learn. That can easily chase young beginner drummers away.
Instead of having a digital screen to navigate, this module has individual buttons that will activate the features directly. There are ten distinct drum kit sounds, and each one has its own button. This design is so simple, but it's so effective.
There's more to it than just that, though. While the module is quite basic, Yamaha has an app to connect to on a smartphone called the DTX402 Touch App.
You can customize the kit sounds and utilize a few features on this app, and that adds an extra layer of depth that more experienced drummers can happily dive into.
The kit that we'd directly compare this to would be the Alesis Nitro Mesh. While that kit has mesh pads and a proper kick pedal, we feel that this kit has much better sound quality.
The pads respond much better to different levels of playing, and we know several experienced drummers that would much rather play this kit over the Nitro because of that.
Pros
An ideal pick for kids just starting out
Good playability
Seriously easy to set up
Cons
Rubber drum pads aren't as good as mesh
---
The TD-1DMK is the middle option between the Roland TD-02KV and TD-07KV. If your budget falls in between those two, it's a good kit that offers just a bit more than the first and slightly less than the second.
The kit is relatively small, but still seriously comfortable. You could be 6 ft tall, and it will still feel great to play, whereas kits like the Alesis Nitro Mesh are just impractical for taller people.
All the module samples have great sounds, which is always to be expected from Roland, but you are limited with the number of kits you get here.
The kick pad may be a letdown for some people. It's very small, and you can't really move it freely as you can with standalone kick towers. It may just lead to an uncomfortable playing experience.
Pros
Cheapest Roland all-mesh kit
Top-tier factory sounds
Small, but large enough for tall people to still feel comfortable
Cons
Limited playability on the cymbal pads
We've found that every e-kit available requires you to get a separate drum throne and a good set of headphones unless it comes as a bundle package offered by certain music stores. Just keep that in mind when looking for one.
Electronic kits are such great options for drummers who can't freely play loud acoustic drums, and they offer a lot more in many ways with stacks of sounds and features.
Frequently Asked Questions
How much should I spend on electronic drums?
We wouldn't recommend getting a kit that costs less than $400, as none of those have good sounds or playability.
Any kit that costs more than $1,000 will have great features, but we find that those features go missed by beginners, so only experienced drummers will benefit from kits at that price.
How do I choose an electronic drum kit?
Stick to choosing a kit from Alesis, Roland, or Yamaha. Decide what your budget is, and then look at the comparable choices from each brand. Make a decision from there on which kit is best.
We always like to watch YouTube videos of the kits being demonstrated. That will give you a good idea of what to expect from your narrowed-down choices.
Are electronic drums worth it?
We love how good electronic kits play and sound, but we wouldn't say they're worth it on their own.
They're awesome practice tools, so we only think they're worth getting to use alongside acoustic drums. They're also useful for drummers needing electronic sounds for performance purposes.
What's better Roland or Alesis?
If you want quality and reliability, Roland is the clear winner here. If we were to do a quality comparison of different drum sets, Roland ones would always be the winners.
Alesis is a good brand for drummers with tight budgets. Their kits have seriously good value for money, but they just can't compare to the quality of Roland sets.
Share this post with your friends using these one-click sharing options:

👉 Click here to share on Facebook.
👉 Click here to share on Twitter.
👉 Click here to share on LinkedIn.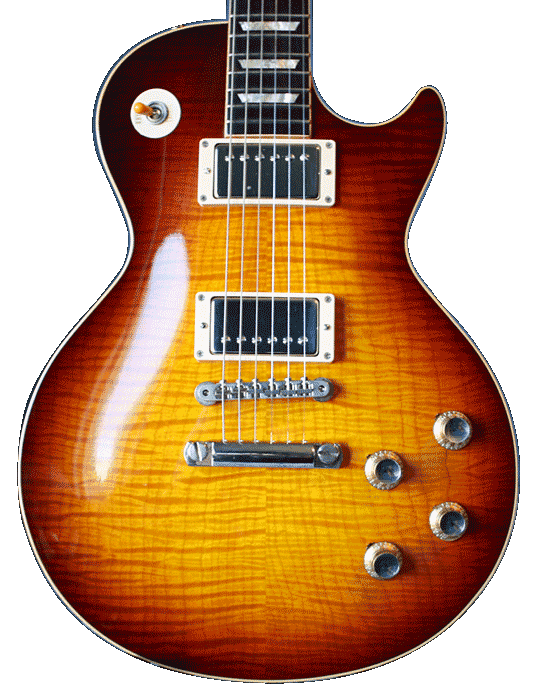 Subscribe to Gear Talk!
Get the latest reviews, tips and guides in your inbox.
By subscribing, you agree to get emails from GearTalk. We respect your privacy and you can usubscribe any time.