Throughout history, rock and roll has reshaped the way we listen to music. From the early evolution of roots music stemming from folk, gospel, R&B, and jazz to the modern iterations of pop punk, indie, and sleaze rock, this genre is founded upon iteration.
However, all too often we forget that women were a huge driving force in this male-dominated rock scene. Fortunately, we've put together a comprehensive timeline of some of the most prolific and emerging rock bands spearheaded by powerhouse frontwomen. Let's take a trip down memory lane to pay homage to these iconic bands!
1960s
The 1960s saw rock music taking an innovative turn after being popularized by giants like Chuck Berry, Elvis Presley, and Buddy Holly in the 40s and 50s. Rock music has been accepted as a strong cultural force, especially amongst the youth, and is starting to evolve into several subgenres thanks to the rise of psychedelic rock and "The British Invasion" earmarked by bands like The Beatles and The Who who continue to shape the American music scene and beyond to this day.
Fleetwood Mac
Rock music as we know it would simply not be the same without the input from the legendary band Fleetwood Mac, front run by the iconic Stevie Nicks. You've likely heard many of this band's songs already, but their sound varied from blues rock to folk to Americana pop rock.
As one of the earliest bands with a leading female vocalist, Fleetwood Mac undoubtedly paved the way for many bands following in their shadow. Earning the Grammy for album of the year and later being inducted into the Grammy's Hall of Fame just scratches the surface of this band's incredible legacy.
You can hear the ubiquitous Fleetwood Mac track Dreams that continues to make waves today here:
1970s
Rock music starts to see a heavier sonic shift, moving from its folk roots to an emphasis on blues-rock-laden genres, with heavy-hitting guitar riffs. We see the emergence of hard rock and heavy metal, and the continued crossover of pop and rock-related genres. The beginnings of punk music, with a characteristically raw, emotive sound and a DIY approach started to find footing.
Heart
Washington rock band Heart shocked the scene with their music that effortlessly blended rock, metal, folk, and pop songs to create their unique sound. The band has earned its spot in the Rock and Roll Hall of Fame led by Ann and Nancy Wilson. This band continues to tour today, even after earning 20 top-forty singles and seven top-ten albums.
Hear one of their hits with These Dreams:
Blondie
American rock band Blondie was built on the back of singer Debbie Harry, who blended punk and rock, eventually building some of the early foundations of the new wave. This band has certainly earned its place in the Rock and Roll Hall of Fame, pulling together elements of disco, reggae, and pop to build some of their many top-charting hits.
With songs like Heart of Glass, it's easy to see why this band continues to find its footing among the listeners of today:
Siouxsie and the Banshees
Siouxsie and the Banshees, led by Siouxsie Sioux, gave voice to alternative rock and gothic rock in sound and aesthetics. This British band built songs filled with experimentation, furthering the rock genre and building the origin story for punk. You can hear the band's appetite for experimentation in hits like Cities in Dust:
The Pretenders
Chrissie Hynde built her band The Pretenders blending sounds of rock and pop with a rotating cast of American and British members. The Pretenders have several hits, with a coveted spot in the Rock and Roll Hall of Fame, but perhaps one of the most memorable ones lies in Brass in Pocket:
The Runaways
When you hear the strong vocals of Cherry Bomb by The Runaways, you can't help but feel something. This all-female rock band fronted by Cherie Currie had also included the likes of Joan Jett on guitar. The Runaways presented revolutionary themes and performances, especially for female acts of the time, opening the doors for bands down the line:
1980s
The 1980s are a transformative period for rock music, where we see the elements of electronic music, pop, and punk come together to create a diverse genre-bending sound. We also see the emergence of pop rock, power ballads, thrash metal, and an expansion upon the alternative rock subgenre.
It's also worth mentioning that the 1980s created the standardized expectation for music videos– this intersection of image and music saw bands becoming more deliberate with their outward expression as a part of their branding. This era is defined by the success of bands like Talking Heads, The Cure, The Smiths, and plenty of the bands explored below:
No Doubt
Gwen Stefani's band No Doubt was nothing short of revolutionary with classic songs like Don't Speak. This band effortlessly brought together elements of rock, ska, and pop to create chart-topping hits earning several Grammy awards:
Joan Jett and the Blackhearts
Front woman Joan Jett had a healthy career as a guitarist before she created her own band where she created several hit songs like Bad Reputation. Dubbed the Queen of Rock n Roll, Jett is masterful at bringing elements of hard rock and punk together.
The Cranberries
One of the most influential bands of our time is undoubtedly The Cranberries, an Irish rock band headed by lyricist and singer Dolores O'Riordan in their heyday. The band reached international acclaim with songs like Zombie, leading Dolores to score Songwriter of the Year at the BMI awards.
Throwing Muses
Rhode Island's Throwing Muses came together under the direction of stepsisters Kristin Hersh and Tanya Donelly. The alternative rock band built post-punk songs and was known for their experimental lyrics and song structures that continue to impact the way we make music today.
Hear their unique song style in Not Too Soon:
Mazzy Star
Rock band Mazzy Star led by Hope Sandoval paved the way for slower, rock-inspired artists like Lana Del Rey today. Mazzy Star created the origins of dream pop through alternative rock, best known for Fade Into You. Sandoval has subdued, understated performances and continues to play from time to time today.
Hole
Founded by rock icon Courtney Love, Hole created rock classics like Celebrity Skin. The L.A.-based band brought together noise rock, grunge, and punk to build a gut-wrenching song that was aligned perfectly with their rebellious aesthetic.
1990s
Grunge, an alternative rock subculture that fuses elements of punk rock and heavy metal, emerged from the Seattle scene, giving rise to iconic acts like Nirvana and Alice in Chains. Alternative rock at the time took a foothold in the mainstream, with a focus on more raw, emotional lyrics voiced by bands like Radiohead, R.E.M, and the bands listed below:
Garbage
Madison Wisconsin's Garbage pulled together elements of alternative rock, grunge, and pop under the direction of Scottish frontwoman Shirley Manson. The group's tongue-in-cheek name speaks to its raw, sometimes sarcastic lyrics that led this powerful band to score several Grammy nominations and BMI awards.
Evanescence
Evanescence created quite an impact out of Little Rock, Arkansas. Musician Amy Lee was the driving force behind major hits like Bring Me to Life which had notes of alternative metal, gothic rock, and industrial rock for some ultra-heavy hits which were fairly revolutionary at the time:
Bikini Kill
Punk band Bikini Kill holds plenty of weight outlining the blueprint for modern punk and Riot Grrrl subgenres. Notably, frontwoman Kathleen Hanna went on to build Le Tigre, which fused more modern sample manipulation and electronic elements in their music. The feminist punk band created tracks like Rebel Girl that still inspire today.
Sleater-Kinney
Rock band Sleater-Kinney was built out of Olympia, Washington by Corin Tucker and Carrie Brownstein. These 90s mainstays brought together punk, alternative, and classic rock sounds to create their distinct blend of music showcased in songs like Jumpers:
Le Tigre
Le Tigre brought together rock and electronic elements to create a rock revival sound that paved the way for the early 2000s scene of NYC. The band led by vocalist Kathleen Hanna takes playful samples and adds poignant, political lyrics in the spirit of punk.
Arch Enemy
Swedish melodic metal band created heavy-hitting music that's as intense as you might expect by the band's namesake. The band has been led by two female vocalists, Angela Gossow, and Alissa White-Gluz since its origin building upon progressive rock and heavy metal soundscapes.
2000s
The early 2000s showcased an explosion and evolution of rock music, with the creation of post-grunge, pop punk, emo, and garage rock revival built out of the New York scene. These alternative rock subgenres pulled from old and new soundscapes to the forefront of the radio and beyond.
Paramore
Hayley Williams' Paramore continues to inspire modern rock and pop acts like Olivia Rodrigo today. The Tennessee-based vocalist and songwriter was scouted as a teenager and fought to be in a band to capture the pop punk and rock sound she adored. The Grammy-award-winning band continues to have a strong impact on the scene today, in part due to their everlasting hits like The Only Exception:
Yeah Yeah Yeahs
American rock band Yeah Yeah Yeahs were poster children of the indie sleaze scene, headed by standout frontwoman Karen O. Their garage punk sound is genre-bending, earning them several Grammy nominations and two NME awards for their advancement of the genre. Still touring today, the band recently saw a revival of their song Heads Will Roll thanks to TikTok:
Alabama Shakes
Athen-originated band Alabama Shakes is headed by lead vocalist and guitarist Brittany Howard. Howard's unique vocals build upon classic blues rock licks, funk, and southern roots structures. A performance of the Grammy-award-winning Don't Wanna Fight makes it easy to see why this band garnered so much acclaim:
The Pretty Reckless
NYC-based band The Pretty Reckless fronted by Taylor Momsen made waves with their classic rock sound, embracing clean drums, guitar, and gang vocals. This post-grunge band has earned spots on the UK charts emerging out of the New York DIY scene.
Blondfire
Blondfire, led by Erica Driscoll from Grand Rapids, Michigan features cinematic songs that fuse elements of folk, pop, rock, and electronica into a signature sound. Originally headed by Erica and her brother, Driscoll continues to build Blondfire on her own accord today.
Warpaint
All-female indie rock band Warpaint is led by lead singer Emily Kokal. Despite the suggestive name, the band represents a more subdued side of rock with dreamy vocals, rock riffs, and plenty of elements of psychedelia. Songs like Disco/Very showcase the band's superb blend of hushed vocals and classic rock backing basslines and drums.
Shiny Toy Guns
Shiny Toy Guns fused together electronic and rock elements to create a modern new wave song with tracks like Le Disko. The chant-like vocals provided by Carah Faye Charnow held a space of their own, creating new waves in the respective alternative spaces:
Pretty Girls Make Graves
Post-punk band, Pretty Girls Make Graves stepped onto the scene led by Andrea Zollo in the early 2000s. While the band broke up by 2007, they certainly left a mark playing slots at Coachella with a distinct emo, post-punk sound intertwined with electronic elements.
Flyleaf
Texas-born Flyleaf, led by Lacey Sturm, brought together alternative rock, nu-metal, and post-grunge. Most notably, this band crossed over in Christian rock genres as the lead singer is of evangelical faith. This band was able to score wins through the BMI awards with songs like All Around Me:
Screaming Females
As the name suggests, the New Jersey band Screaming Females led by Marissa Paternoster has a raw rock sound with punk elements, creating DIY sounds with unforgettable vocals. Notably, Marissa has carved out a name for herself for her excellent guitar playing and distinct vocal delivery which you can hear front and center in Brass Bell:
Sleigh Bells
Brooklyn duo Sleigh Bells had quite an impact on the garage-rock revival of the early 2000s led by vocalist Alexis Krauss. Building their own form of noise pop, this experimental band blended elements of pop, punk, and electronic music to critical acclaim. You might recognize their easy-going textured song, Rill Rill:
The Heartless Bastards
Despite their misleading name, The Heartless Bastards have a knack for creating warm, rock and folk-inspired soundscapes led by Erika Wennerstrom. This band's nostalgic yet modern sound was born out of a member of The Black Keys passing along a demo to Fat Possum Records. You can hear their signature sound of cozy melancholy in tracks like Bye Bye Baby Blues:
Icon for Hire
The early 2000s saw a surge of the emo and pop punk scene, and Icon for Hire exemplifies this sound. The Illinois band led by Ariel Bloomer is trademarked by their DIY spirit and sound with spirited tracks like Make a Move:
2010s – Today
In the early 2010s, we started to see electronic and synth-pop influences bleed into the world of rock with acts like Tame Impala and The Arctic Monkeys holding the airwaves. Online streaming platforms and widespread social media created the opportunity for more DIY bands and acts to gain popularity without the initial need for label backing or artist development:
Wolf Alice
English rock band Wolf Alice effortlessly pulls together elements of grunge, shoegaze, folk, and alternative rock under frontwoman Elise Rowsell. Building a presence on SoundCloud, this band paved their own path scoring airplay on BBC Radio 1, eventually earning a Mercury Prize as well as several NME awards.
Elise Rowsell's vocal delivery frequently shifts from dreamy vocals to whisper speaking in their song Don't Delete The Kisses:
Pale Waves
Manchester band Pale Waves fronted by Heather Baron-Gracie has a nostalgic, new-wave-inspired sound that holds elements of synth-pop and pop punk. This band has earned itself an NME award and supported acts like Halsey, making their foray into the mainstream.
Hear their classic rock influence in Jealousy:
Destroy Boys
American punk band Destroy Boys consists of Alexia Roditi and Violet Mayugba bringing up a classic punk sound and aesthetic back to the forefront with notably modern lyrics. The Sacramento-based band is certainly one to watch supporting acts like Pierce the Veil on an upcoming tour.
Nova Twins
English rock twins blend a classic rock sound with bagpipes, riot vocals, and punk to create a sound that's all their own. These grimy gals have been nominated twice for Brit Awards and have supported alternative darlings like Muse.
You can hear the appeal of their striking delivery in songs like Antagonist which take on almost a rap-like vocal delivery:
Cinnamon Babe
Nu-metal is seeing a resurgence with acts like Cinnamon Babe, a band fronted by actress Stormi Maya known for her roles in movies like Hustlers and Wu-tang: An American Saga. This Bronx native is one to watch with hard-hitting songs like Pure O:
Japanese Breakfast
Michelle Zauner originally built the indie rock band Japanese Breakfast as a side project, not realizing that her band would lead her to be nominated for several Grammys, win Liberia awards, and earn spots on The Tonight Show with Jimmy Fallon. Zauner continues to produce, write and perform her tracks pulling together dream pop and classic rock elements with her three-piece band.
It's easy to see why Japanese Breakfast resonates with older and new generations with tracks like Boyish:
Beach Bunny
Beach Bunny is a bedroom-rock band led by Lili Trifilio, originally founded in 2015. After their song Prom Queen went viral on TikTok in 2019, Beach Bunny saw critical acclaim with features in the likes of The Rolling Stone and The New York Times. With emotionally raw lyrics and catchy pop hooks, it's easy to see why an internet generation would latch onto Beach Bunny's music:
Poppy
Poppy, the music project of singer Moriah Rose Pereira is truly a product of the 21st century. Before transitioning to her heavy-hitting, industrial rock, nu-metal-infused sound, the singer gained popularity through a series of eerie art pieces on YouTube. She has co-opted her virality to create a distinct sound through songs like I Disagree:
Wet Leg
Wet Leg was an unlikely success, breaking through from the Isle of Wight, consisting of Rhian Teasdale and Hester Chambers. These two ladies saw massive success through the debut of their single Chaise Lounge, amplified by the song's success on TikTok. The band takes sticky, absurdist lyrics and pairs it with post-punk, Britpop, and indie-pop sounds. With a Coachella slot and two Grammys under their belt, this duo is poised to be a major voice in rock music for years to come.
Take a listen to the TikTok hit, Chaise Lounge that started it all:
Alvvays
Canadian indie pop and rock band Alvvays is fronted by Molly Rankin, creating dreaming, psychedelic soundscapes, bringing together shoegaze with classic guitar licks. While this DIY band is known for being fairly quiet on social media, their distinct dreamy sound has led to several college-radio hits, alongside slots at Coachella and Glastonbury.
You can hear their dreamy, diverse soundscapes on catchy tracks like Archie, Marry Me:
Sunflower Bean
New York trio Sunflower Bean is headed by Julia Cummings, originating in 2013, coming out of the DIY scene of Bushwick, Brooklyn. Pulling elements from psychedelic rock, punk, and funk, this band creates songs you can dance to about the woes of a digital age. With features from The FADER, NME, and New York Times, it's clear that this band is not one to be trifled with.
Hear the trio at work in their song Who Put You Up To This?
Final Thoughts
Women in rock music continue to shape how we create and connect with art today. Whether you're into the classics, modern rock revival, or a grunge enthusiast, there is no shortage of female-fronted bands to explore. Enjoy listening to these amazing bands!
Which one of these bands is your favorite? Did we miss any must-listen rock bands with female singers? Let us know in the comments below!
Share this post with your friends using these one-click sharing options:

👉 Click here to share on Facebook.
👉 Click here to share on Twitter.
👉 Click here to share on LinkedIn.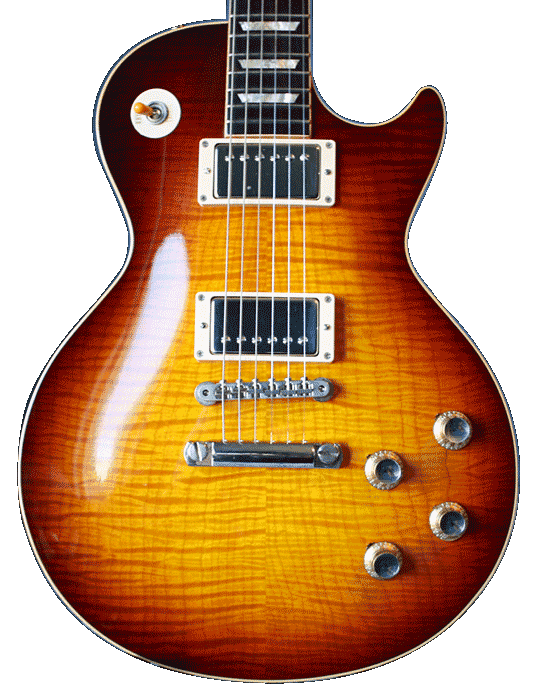 Subscribe to Gear Talk!
Get the latest reviews, tips and guides in your inbox.
By subscribing, you agree to get emails from GearTalk. We respect your privacy and you can usubscribe any time.